Is Your Data Integration Competency 'Mature' Enough?
To drive digital transformation initiatives, enterprises must use data to the full extent of their capability. Having access to the right data and implementing it to the right problems can allow companies to obtain new insights, create new models, and disrupt static processes. No second thoughts on that.
The problem is, not everyone is capitalizing on their data in the correct manner. While some are not aware of the latest changes happening in the data integration world that allows users to quickly and securely utilize data, some don't have the right infrastructure or resources to support them. Either way, the sanctity or quality of the data integration process witnesses a decline, increasing the risk of failure and ultimately overhead costs.
According to reports, many organizations, especially financial services, are behind the curve in developing processes to integrate their data at justified costs and mitigate risks involved, leaving them at a disadvantage when it comes to supporting their organization's digital transformation efforts.
So, the moot question is, why is this happening and how can enterprises come to a resolution?
The Rise of Data Explosion and Technology Disruption
Data is out on the loose and society hasn't figured out how to rein it in.
The current business landscape has witnessed a paradigm shift in the way data is created and absorbed.
Truth be told, today's organizational data is much diverse due to the rise of different sources (wherein the data resides in multiple formats; structured or unstructured) and harnessing such complex data isn't easy.
The rising data complexity, coupled with a growing number of applications and hybridized infrastructure, does not allow organizations to look beyond the short-term goals of their application landscape. Such a complex model is not only failure-prone but expensive too. Ergo, companies need to reimagine their data integration approach to rapidly use and manage data on a broad scale.
No longer centralized integration approaches can help companies handle data integrations with precision. Not to mention, a user relying on them need months of effort to onboard, ingest, and integrate data. Companies willing to use data to their advantage need a strategy:
-Identify the critical gaps
-Assess current integration maturity against the target maturity required to deliver your strategic business goals.
-Leverage latest data integration trend: self-service
By doing so, companies can create data integrations at scale, fix errors as fast as possible, maintain security and stability, and give more users access to the technology to avoid IT bottlenecks.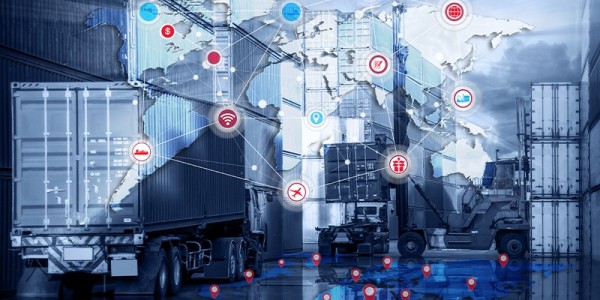 Leverage Integration Maturity Model to Eliminate Risks and Improve Integration Competency
Low integration maturity amplifies cost and risk. Application leaders need to embrace the maturity model laid out by Gartner to identify the current state of their integration capabilities and functions, grow their integration competencies, and move towards the highest level i.e. self-service integration.
In its report, Gartner has introduced a "Five-Stage Maturity Model" based on more than 20 years of analysis of the integration technology market and organizations' approaches to integration. The five stages (ad-hoc, enlightened, centralized, collaborative, and self-service) are aggregated in three phases, each including closely related stages and that evolve into each other quite naturally, not necessarily based on a formal plan".
Organizations must strive to move ahead from one stage to the next to gain integration maturity. In other words, they can employ this maturity model to evaluate their current status, and determine the stage of maturity into which they fall.
Here are the five stages of the maturity model:
1. In the earliest stage (Ad hoc), there is no defined integration strategy. Neither there is a formal or informal methodology, nor a structured approach to integration. There is no way defined to ensure integration competency to boot.
2. The Ad hoc stage progresses to Enlightened once several tools are selected and available for IT used.
xxxxxxxxxxxxxxxxxxxxxxxxxxxxxxxxxxxxxxxxxxxxxxxxxxxxxxxxxxxxxxxxxxxxxx
Ad hoc and enlightened stages fall under the "Getting Started" phase. As per the estimates, 30% of Gartner clients, including SMBs and large enterprises, are in this phase at either Stage 1 (Ad Hoc) or Stage 2 (Enlightened).
xxxxxxxxxxxxxxxxxxxxxxxxxxxxxxxxxxxxxxxxxxxxxxxxxxxxxxxxxxxxxxxxxxxxxxxx
3. The next big maturity jump is defined as Centralized and requires a centralized integration competency team armed with a set of standardized integration tools.
4. The next stage of integration maturity is Collaborative and requires an ISET (Integration Strategy Empowerment Team) and a HIP (Hybrid Integration Platform) which can equip a decentralized delivery of integration capability.
xxxxxxxxxxxxxxxxxxxxxxxxxxxxxxxxxxxxxxxxxxxxxxxxxxxxxxxxxxxxxxxxxxxxxxxxxxCentralized and collaborative fall under "Standardization Phase". As per estimates, 60% of Gartner clients, including SMBs and large enterprises, are in the "standardization" phase, at either Stage 3 (Centralized) or Stage 4 (Collaborative).
xxxxxxxxxxxxxxxxxxxxxxxxxxxxxxxxxxxxxxxxxxxxxxxxxxxxxxxxxxxxxxxxxxxxxxxxxxx
5. The highest level of integration maturity is "Self-Service" which falls in the "business utility" phase and requires an integration competency to be embedded into the firm's digital culture. Further, the ISET enables self-service through a range of different personas including citizen integrators. As per the estimates, less than 5% of Gartner clients, including SMBs and large enterprises, are in the business utility phase, at Stage 5 (Self-Service).
Take Maturity to New Level with Self-Service Integration
"Self-service is the maturity level needed to enable the vision of a composable enterprise, the manifestation of the future of applications as self-service, business-driven compositions of standardized packaged business capabilities in highly personalized application experiences."
Self-service integration, due to its benefits and increasing use cases, has gained momentum in the past few years. Gartner predicts that by 2023, at least 50% of organizations will have an integration strategy empowerment team to support self-service integration approaches.
How can organizations reach a maximum level of integration maturity? How can they move the needle?
Here are some points that can help companies resolve data-related challenges:
o Evaluate current maturity and identify gaps in accomplishing target maturity required to resolve challenges and deliver strategic business goals.
o Build a realistic step-by-step plan and investment approach to move the organization toward a Level 3 ("centralized") maturity or better.
o Develop the integration delivery model by including self-service integration. Self-service integration platforms empower "citizen integrators" (business users) to integrate complex, large file data sets without overreliance on IT. So, while non-technical business users can execute data integration themselves, IT can focus on governance and control.
When organizations reach the fifth and final stage, i.e. self-service, the ISET that is set up to govern and support distributed application delivery teams to fulfil their integration needs, enables self-service integration by both IT and non-IT personas and allows them to align their goals with the business strategy.
While the collaborative qualities are in place, organizations in this stage have an understanding that integration needs to be a highly pervasive, cross-organizational competency that requires the incremental contribution of the business users. And self-service integration platforms support that.
With enterprise-focused competencies ranging from application connectors, prebuilt workflow templates, low-code user interface, monitoring dashboard, end-to-end encrypted environment, and AI-powered mapping etc., self-service powered platforms can empower even non-technical business users to integrate customer data in minutes.
Not only does adopting a self-service approach can accelerate data integration but also data onboarding. Some self-service integration platforms empower business users to onboard their customers' data faster by up to 80%.
So, it's safe to say that organizations can use self-service integration solutions to enable business users to safely onboard and integrate in minutes - that helps them deliver higher customer value, streamline revenue, and ultimately become easier to do business with.
Conclusion
Data integration is a hard row to hoe. Data is derived from different sources and used in more ways by more people than ever before. Organizations that develop their data integration maturity by evangelizing their core integration capabilities and including self-service integration will do a better job leveraging the data they need to drive transformation projects forward.