End of the world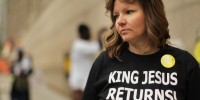 By
KLDatoy
- Oct 15, 2016 10:03 PM EDT
There had been many reports about the end of the world and the date is changing too. This time, conspiracy theorists reveal that the end of the world 2016 will be on October 31. Is this true?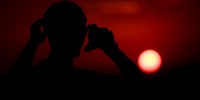 By
KLDatoy
- Oct 07, 2016 05:13 PM EDT
The sun goes blank again for the fourth time this year. According to scientists, this condition could lead to Ice Age. Could this be the cause of the End of the World?
By
KLDatoy
- Sep 28, 2016 08:00 PM EDT
End of the world predictions through asteroid attack is validated by NASA as a giant asteroid heads to Earth. Is this our end?