How To Present Yourself Successfully
One of the crucial qualities for any person is the ability to build a network and make acquaintances, namely, self-presentation. Read in our article how to present yourself successfully.
The self-presentation skill is one of the key aspects of any interaction, and it often becomes clear who is who already at this stage. Self-presentation helps to make a positive impression, prove yourself at an important meeting or job interview, demonstrate your best qualities and interact with people.
The ability to introduce yourself forms an opinion about you as a highly qualified specialist or just a good person. Effective self-presentation works for your career and helps to reach new heights.
For lots of us, self-presentation is a real problem. We don't know how to present ourselves correctly, what to say, how to interact with people in a given situation. Many are horrified by that. But everything isn't so scary.
Let's figure out how to present yourself successfully!
How to Introduce Yourself and Interact with People Effectively?
The ability to present yourself efficiently and your strengths is a very useful skill. Here are some basic tips for successful self-presentation.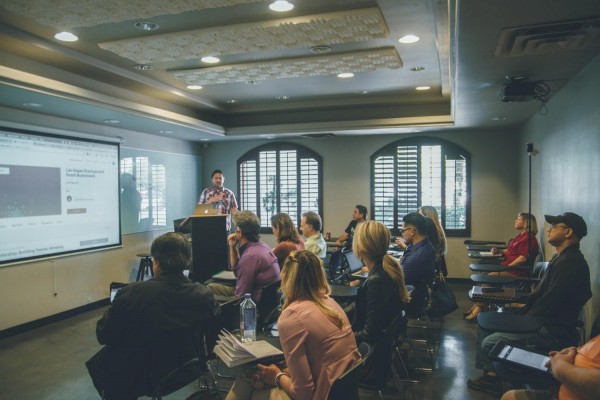 ➔ Evaluate yourself
In order to present yourself to others, first of all, you must analyze yourself, your achievements, and knowledge. You must understand what kind of person you are and how beneficial you can be.
How are you different from others? You will easily pass any job interview and feel much more confident in any situation, even in the presence of competition, by answering this question.
You can ask your friends, colleagues, relatives for help. Collect several opinions from loved ones about what kind of person they see you and who you are for them. Perhaps you will discover something new for yourself.
➔ Voice and Speech
Make your speech loud enough for your entire target audience to hear. Speak clearly, confidently, and not too loudly for the individual conversation partner. Remember that if you speak in a low voice, then people don't hear or understand you, they lose interest, and your chances of presenting yourself successfully start melting away like the air.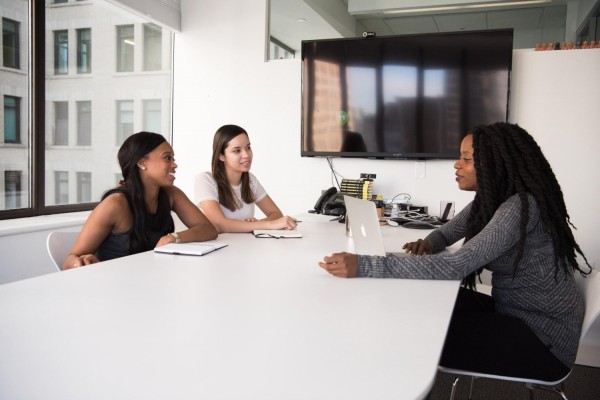 Your speech has a profound effect on the perception of what you said and your personality. And this happens not only in the first seconds of contact but throughout the entire conversation.
An intelligible speech is a sign of confidence, psychological well-being. Therefore, be sure to choose the right words, exclude stereotyped phrases, control the tone, intonation, pause, improve communication skills, and you can introduce yourself and interact with people easily.
Record yourself, for example, using a screen recorder by connecting a microphone, and listen to yourself from the side. This will help you understand what is worth improving.
➔ Appearance
It doesn't matter if you go to a job interview, a business meeting, start public speaking, or present a project to an investor. Your clothes and appearance play a crucial role in self-presentation.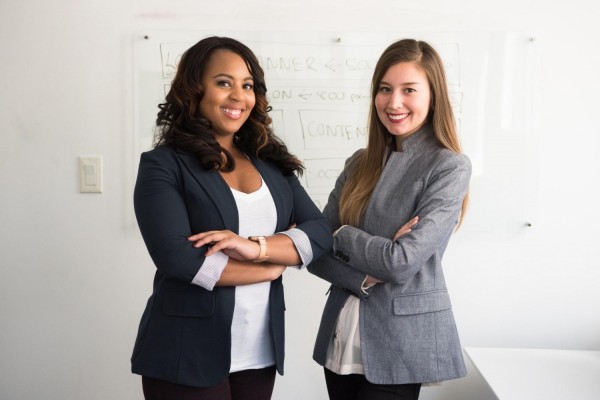 There is a lot of research on choosing the color of clothing to be successful during public speaking or presentations, but you can google it. Make sure to pick out neat, tidy, and comfortable clothes. If you feel uncomfortable, you won't be able to present yourself successfully. So be careful about what to wear.
In addition, you can choose the perfect clothing for your self-presentation. But if you have noticeable dirt under your nails, you smell bad, and your hair is dirty, don't even hope for success.
➔ Body language
As we all know, our body, gestures, facial expressions, posture say much more about us than words. For a successful self-presentation, try to use fewer gestures. If you have a sad or, on the contrary, a very cheerful expression on your face during self-presentation, most likely you will make an inappropriate impression on the interlocutor or audience. Shaking hands is an essential part of body language as well. Therefore, pay special attention to this aspect (your body language) and practice in front of a mirror at home.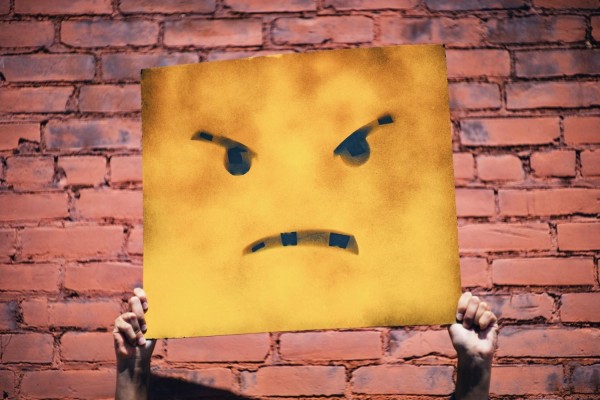 Additionally, remember that if you are presenting yourself online, for instance, sending a video resume, it's much more difficult to convey emotions through the monitor screen. Moreover, the video quality and its playback on the recruiter's device affect the outcome of your self-presentation. So check everything in advance and use a compressor if needed.
➔ Learn to listen
Listening skills have a positive effect on your image and will definitely increase your chances of passing a job interview successfully, attracting an investor, and making new acquaintances.
The ability to listen is a great and rather rare skill. It also includes the ability to hear the interlocutors exactly; the ability to listen so that your interlocutor wants to talk to you, speak openly and with pleasure. Listening helps to establish contacts and win partners over, understand their points of view - and, if necessary, turn them in the right direction.
➔ Be polite
Your politeness and a pleasant smile on your face will help you present yourself and get the favor of your interlocutors. Of course, correctly chosen words, a calm tone, a successful sentence construction along with big deeds - all these make a positive impression. Effective time management and keeping promises we attribute to politeness as well.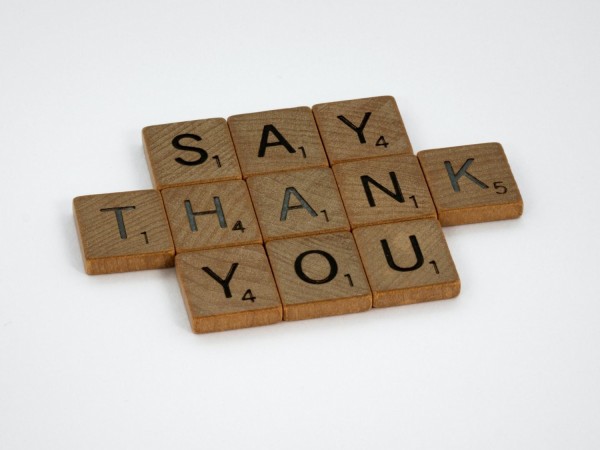 However, arrogance, which is bordered by excessive politeness, clearly won't elevate you in the eyes of others. Be careful!
➔ Make business cards
So that your self-presentation and you aren't forgotten, prepare business cards in advance. Examples of successful cards can be taken from the net, and it's worth paying attention to the design.
Your business card should contain information about you - the name, phone number, and other personal contact information (e-mail, skype, social network, etc.), your field of activity (which services you provide). Such business cards are given when meeting new people. They influence the outcome of your self-presentation significantly, as well as body language and the ability to interact with people.
➔ Think positively and radiate positive energy
Thinking positively doesn't mean looking at the world with pink glasses. It means thinking and believing that you will succeed no matter what. A person who thinks positively is able to see the solution to difficult situations. Therefore, if you failed to present yourself successfully on the first try, don't despair. Next time you will definitely succeed. The main thing is to analyze everything and thoroughly correct the mistakes.
It's worth radiating positive energy so that the people around you experience only positive emotions.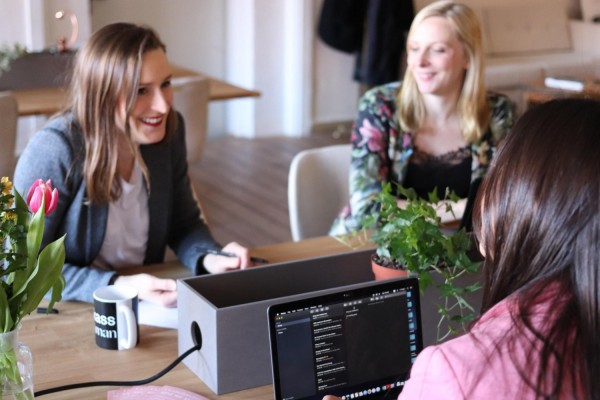 Self-presentation helps to make the first impression and differentiate you from competitors. When people talk about themselves vaguely, the interlocutors get tired, stop listening, and lose interest. So you run the risk of not conveying the most important information to the interlocutor and not achieving your goals. Remember, an effective self-presentation increases the chances to demonstrate yourself at a business meeting, as well as show initiative and leadership qualities.
We have given you some practical advice on how to present yourself successfully. We hope you find our article useful. We wish you all the best and don't forget to plan your day!